It seems like it's getting harder to play video games all the time: an especially embarrassing realization when you've gone halfway across the country to attend the tenth annual Music and Gaming Festival aka "MAGFest"

Sean is joined by guest panelists Justin "JewWario" Carmichael (@JewWario), Brenna "Sindra" Wilkes (@TastesLikeSin), and Powet.TV founder Zac Shipley (@ZacShipley) discuss the potentials and pitfalls of the Wii U, the events of the first day of MAGFest, ruminations on the seeming necessity of the waiver policy in light of ninja refrigerator attacks, and the importance of personal hygiene -- even if in Pikachu form. Also, Vinnk (unable to attend due to living on the other side of the planet) regales is with HIS version of a fun convention!


---
Show Notes:

Guest Panelists
Attack of the Fridge
No fridge?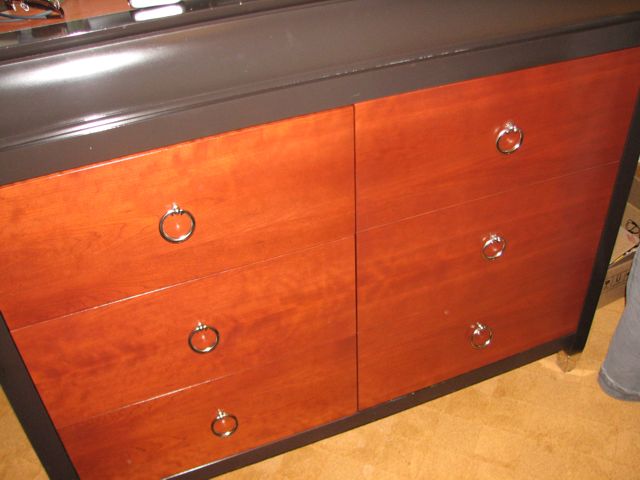 Oh, there it is!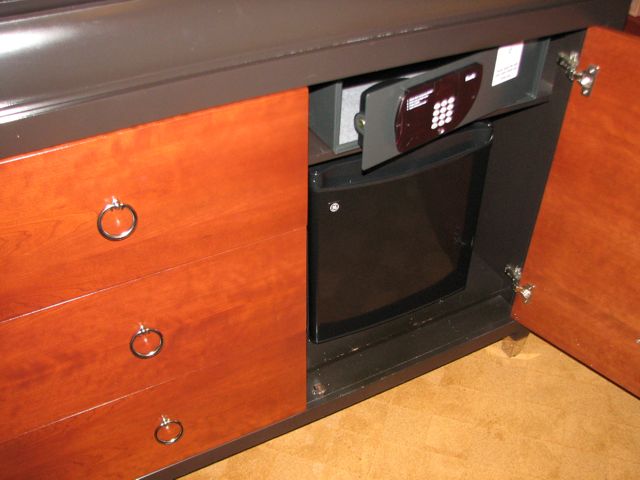 Sneaky ninja fridge...
Professor Layton's Puzzle
A group of 100 soldiers sufferd the following injuries in battle: 70 soldiers lost an eye, 75 lost an ear, 85 lost a leg, and 80 lost an arm, what is the minimum numbers of soldiers who must have lost all four?
It's impossible to tell the exact combinations of injuries, but using this information, you can find out some minimum and maxiumum ranges. Given these numbers, it's possible to know
at least
how many have all four, and the question is only to figure out what that number is.
Fortunately, it's not too bad; it's just a bitwise operation!
- = 5 uninjured soldiers
* = 5 injured soldiers
**************------ = 1) 70 lost an eye
***************----- = 2) 75 lost an ear
****************---- = 3) 80 lost an arm
*****************--- = 4) 85 lost a leg
**************------ 1)
-----*************** 2)
*********----------- = At least 45 lost an eye and an ear
----**************** 3)
*****--------------- = At least 25 lost an eye, an ear, and an arm
---***************** 4)
**------------------ = At least 10 lost an eye, an ear, an arm, and a leg
UPDATE:
A listener has figured out a much easier proof for this solution. Check out his math in the comments section!
---
Related Videos
While waiting in line to pre-register for MAGFest 2011, Sean noticed that many fine gentlemen had lovely locks of hair growing from their faces. To kill time, he decides to interview them, and enlists JewWario to help!

---

Watch: Blip.TV YouTube
Links: [Powet.TV] [discuss]
Vinnk reviews Monster Hunter 3G (pronounced "Tri-G"), and gives his impressions of the new 3DS control expansion, which adds a second circle pad and two more shoulder buttons.

This may be one of the games of the show for Tokyo Game Show 2011. What do you think?

---

Watch: YouTube
Links: [show notes] [discuss]
In a newest wrinkle expanding the size of my annual convention circuit, Sean finds that he is confused more and more for Noah Antwiler, a.k.a. "The Spoony One". This even happened, thousands of miles away from MAGFest, in LA during BotCon 2011. BOTCON! Where people already know him from TFBoogaloo.com!

---

Watch: YouTube
Links: [show notes] [discuss]
We get a visit from the Angry PC Engine Nerd, who is more than happy to explain that HudsonSoft and NEC were the true forerunners of the 16-bit wars, despite weak performance of the PC Engine outside of Japan as the fabled TurboGrafx-16.

---

Watch: YouTube Netcast
Links: [Powet.TV] [4cr] [discuss]
Related Podcasts
---